Welcome on the website of Foundries Vignon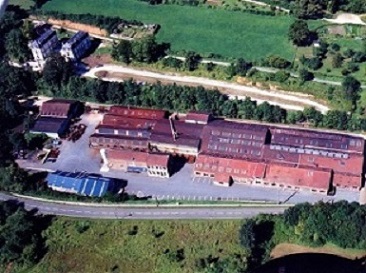 Our area of making is made up of 37 associates and our turnover is of 3 420 k€ whose 15 % to export.
Foundries Vignon are specialized in units castings and in small series in grey cast iron and in GS cast iron.
Our possibilities of making are numerous : weight from 0,100 kg to 1 500 kg, size until 2 500 mm
We work with various customers (more than 120 customers a year ). We work for various sector : compressors, pumps, specials machines, lifting equipment, nuclear, rail, general mechanics, wind energie, farming, marine, prototyping.
Our speciality : the casting hightly cored.
After investing in May 2019 whith other founders of the Ardennes in 3D METAL INDUSTRIE
www.3dmetalindustrie.com

FONDERIES VIGNON has made capital investisments in HELLIOGREEN INDUSTRIE in December 2020 .
www.helliogreen.com

This new compagny is developing and producting hydroelectric turbines
from cast iron parts (watching the video on the right )
with the support of the Bertrand Piccard's association Solar Impulse .